Price: $3,165 per month
Size: 1,623 sf
Rate: $24.00/sf/yr
It's on the second floor, close to the elevators and faces our beautiful atrium. This building has a tenant break room with 24 hour conference room access.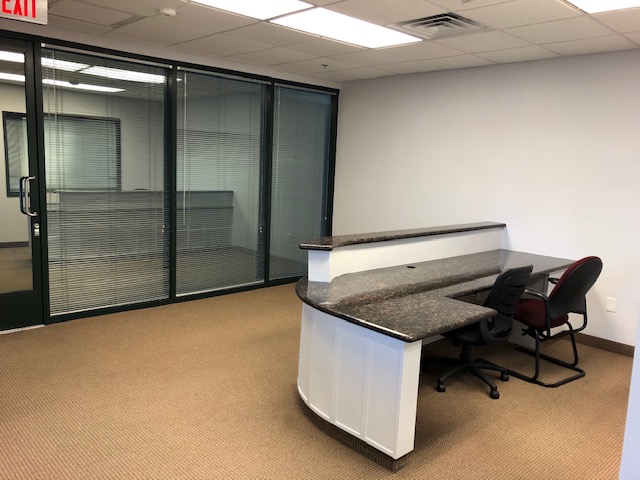 Price: $3,122 per month
Size: 1,600 sf
Rate: $24.00/sf/yr
Seven room suite.
Main floor, corner suite.
Easy access to parking lot.
Across from mailroom and close to restroom.
Suite includes nightly janitorial Mon-Fri, 24 hour access.